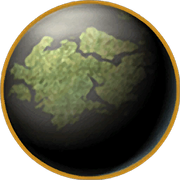 Holostar Studios was where millions of popular holo-vid shows and films were made. Lot 43 of these studios was where Secret Agent Clank was filmed, along with other classic titles as Gone With the Solar Wind, War of the Stars and The Adventures of Pokitaru Peterson.[1] Clank was kidnapped here by Courtney Gears after filming a scene in which they co-starred together. Ratchet was then ambushed by Nefarious' henchmen in Lot 42 and was forced to fight his way out the studio.
It was located on an unnamed planet, which was located near planet Kerwan.[2]
Lot 42 was a part of Holostar Studios. Ratchet fought Dr. Nefarious' robotic henchmen there. The lot had a few hacker terminals, and can be considered one of the more difficult levels. It also had movie sets including a graveyard, casino and city.
Sets
Characters at Holostar Studios
Enemies
Bosses
Trivia
Gallery
Notes and references